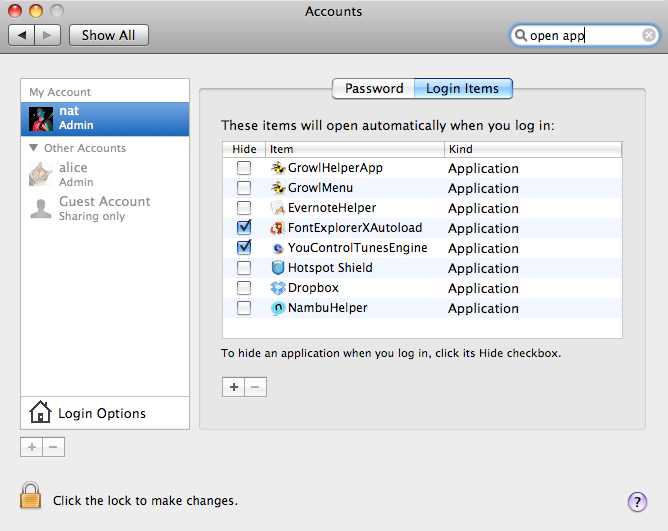 Ever wondered how to launch apps when you login rather than having to click them in the dock?
Go to System Preferences/Accounts/Login Items to get the list shown above. Any app that's currently available will show, but you can also add more by clicking the "+" sign. Remove apps by clicking "-".
You must first click the lock and enter your admin password (for your account) in order to edit the list.
Once you add an app here it can sometimes be a bit tough to get it to stay OUT of this menu. To combat this make sure you relock this panel. Usually does the trick.
Thanks to @maadonna for the inspiration for this quick tip.